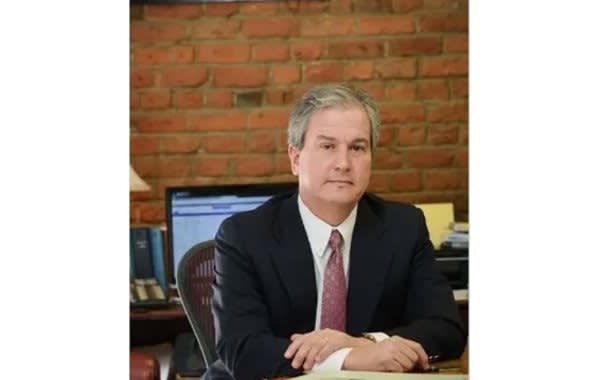 Over his 41 years of practice, Arthur Landry has obtained numerous results at trial and on appeal which have saved his defense clients hundreds of millions of dollars in exposure and has created new law in both Texas and Louisiana. Representative decisions:
Contractual Interpretation
Representing a liability insurer of an oil and gas contractor, obtained a judgment from the Texas Supreme Court allowing the insurer to intervene at the appellate level after the trial court had rendered a judgment against the insured of approximately $40 million. The Supreme Court allowed the insurer to intervene at the appellate level in order to introduce into the case a dispositive choice of law issue which the insured had waived. This is the first case in Texas in which an insurer had been allowed to intervene at the appellate level.

Successfully urged the choice of law issue on appeal, and obtained a judgment in the Court of Appeal and the Texas Supreme Court reversing the $40 million judgment against the insured and denying any recovery to the plaintiff in a case involving a land-based gas blowout, the largest in United States history in terms of the number of casualties. The result also spared the insurer an estimated $25-$35 million in additional exposure.

Obtained summary judgment denying coverage in favor of an insurer in a case involving a class action seeking compensation for property damage and emotional distress due to the failure of hurricane protection levees in Hurricane Katrina.

Obtained a jury verdict in a case involving interpretation of an indemnity and insurance contract providing coverage for numerous deaths and injuries arising out of the explosion of a pressure vessel. In a two week trial on liability, damages and the intent of the parties with respect to which contract applied, the jury rendered a verdict in defendant's favor, dismissing all claims and preventing approximately $50 million in exposure to the client.
Products/Vendor Liability
Obtained a judgment on directed verdict in favor of a product manufacturer in a case involving a seaman on an offshore oil platform. The plaintiff obtained a judgment of $1,750,000.00 against the other defendants in the case, but the product manufacturer was dismissed with prejudice.

Obtained a verdict in favor of the manufacturer of a container chassis allegedly defective for lacking means of reflection or illumination. In a case involving catastrophic injuries to an individual who drove into the front of the container chassis, the Court held that the chassis was not defective in terms of its reflection and illumination and dismissed the case.

Obtained a jury verdict of no liability for the manufacturer of a power drill which was alleged to be defective for lacking a clutch.

Successfully defended the interests of the largest vendors of rice seed in Louisiana in a products liability case arising out of the destruction of crawfish farms allegedly caused by a chemical applied to the rice seed. After class certification, the class action was settled for a sum in the range of $85 million. Our client contributed nothing to the settlement, and was fully reimbursed its costs and attorney's fees.
Premises Liability
Obtained a jury verdict of no liability in a case involving the abduction, rape, and subsequent contraction of HIV by a patron of a local night club. Representing the insurer of the company which provided security to the subject location, a jury rendered a verdict of no liability in favor of the insured. The court of appeal reversed the jury's verdict and rendered a judgment of $8,000,000.00 in favor of the plaintiff. On appeal, obtained a reversal at the Supreme Court and reinstated the jury's verdict of no liability.
Contact
Bar Admissions
Louisiana, 1979

All 3 federal district courts (Eastern, Middle, Western)

U.S. Fifth Circuit
Education
Tulane Law School, J.D., 1979

Vanderbilt University, B.S., 1976
Professional Associations & Memberships
Louisiana State Bar Association

New Orleans Bar Association

American Bar Association

New Orleans and Louisiana Association of Defense Counsel

Defense Research Institute

Tulane Inns of Court

Federation of Defense and Corporate Counsel

Member of the bar of the United States Supreme Court
Professional Experience
Arthur W. Landry and Jeanne Andry Landry, Attorneys at Law, LLC - Partner

Plauché Maselli Landry & Parkerson, LLP - Partner

Plauché Maselli & Landry, LLP - Partner

Bienvenu, Foster, Ryan and O'Bannon - Associate
Areas of Practice
General casualty litigation of all types defending corporations, insurers, manufacturers, vendors, and individuals, including products liability, premises liability, toxic tort and property damage claims.

Significant experience in contractual indemnity and insurance coverage issues arising from catastrophic events.

Extensive experience in insurance coverage analysis and issuance of insurance coverage opinions.

Defense of personal injury and property damage claims in class action litigation.
Awards
Named one of the Best Lawyers in America from 2008 to the present

SuperLawyer

Martindale Hubbell, AV© Preeminent
Rates
All professional services are billed at $200.00/hour. All work on all files is performed by Arthur Landry. There is no additional charge for the work of my assistant in gathering materials.

I do reserve the right to request a fee increase in matters of particularly significant complexity and exposure.